TangoMarathon at the Volkshaus, Unionssaal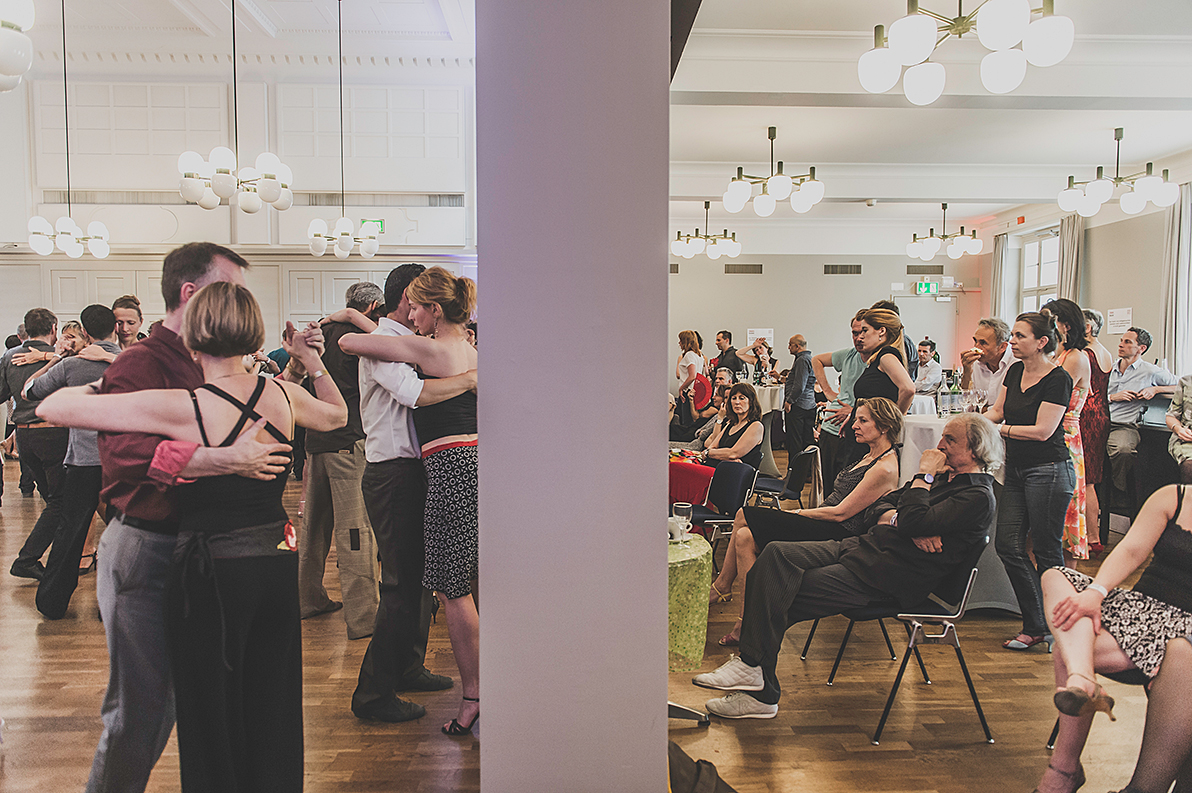 Foto: Ishka Michocka
Friday to Monday during the Festival we have our Marathon at Volkshaus, Unionssaal.

16 hours Tango NONSTOP!

To chat, discuss, and of course to listen and dance to tango music - just have a wonderful time!
We offer cakes, snacks and a selection of bevarages.

Entrance fee: with Day ticket CHF 20.-

To maximize the available space and for your security, it is mandatory to make use of the cloakroom (in the foyer of the event hall, CHF 2.- per piece).

We provide a relaxation zone and masseur Tonling Li takes care of your tired feet and body..

A market with tango shoes and tango fashion is set up at the Galerie. Shopping at EasterTango 2018!




Friday, 2 PM-8 PM:
DJane Oxana Kovalenko

---

Saturday, 2 PM-8PM:
DJane Bärbel Rücker

---

Sunday, 2 PM-8 PM:
DJ Duddie Mancini

---

Monday, 2 PM-6 PM:
DJ Virulazo (Oliver Krstic)

---
Marathon: TangoCaffé Lungo
Friday, 8 PM-1.30 AM:
DJ Alexander Vassiliades

---

Saturday, 8 PM-1.30 AM:
DJane Oxana Kovalenko

---

Sunday, 8 PM-1.30 AM:
DJ Max Marzano

---
For everyone who enjoys to dance until dawn - Milonga with media lunas and coffee.

Saturday, 31 March, until 6.00 AM
DJ Virulazo (Oliver Krstic)

---

Sunday, 1 April, until 6.00 AM
DJane Silvia Ceriani

---

Monday, 2 April, until 6.00 AM
DJane Sopee Jaa

---